+CUERPAS I
LMM: CUERPAS I
May 20th | 8pm | MR @ Judson Church

La Mujer Maravilla: Cuerpas I
Proyecto: La Mujer Maravilla (La Mujer Maravilla Project) was first conceived by Awilda Rodríguez Lora during El Residencial 2013 at Patio Taller, an art residency developed by Las Nietas de Nonó, Sunny Drake and Awilda Rodríguez Lora in Carolina, Puerto Rico. Since then the project has performed over twenty different explorations that challenge and deconstruct the concept of being a Wonder Woman. Who gets to be a Wonder Woman? What are her powers? Does she really exist? For more information on the performers and the project please visit lamujermaravilla.org.

Choreographed and performed by Awilda Rodríguez Lora, Lydela Nonó and Alejandra Maldonado Morales.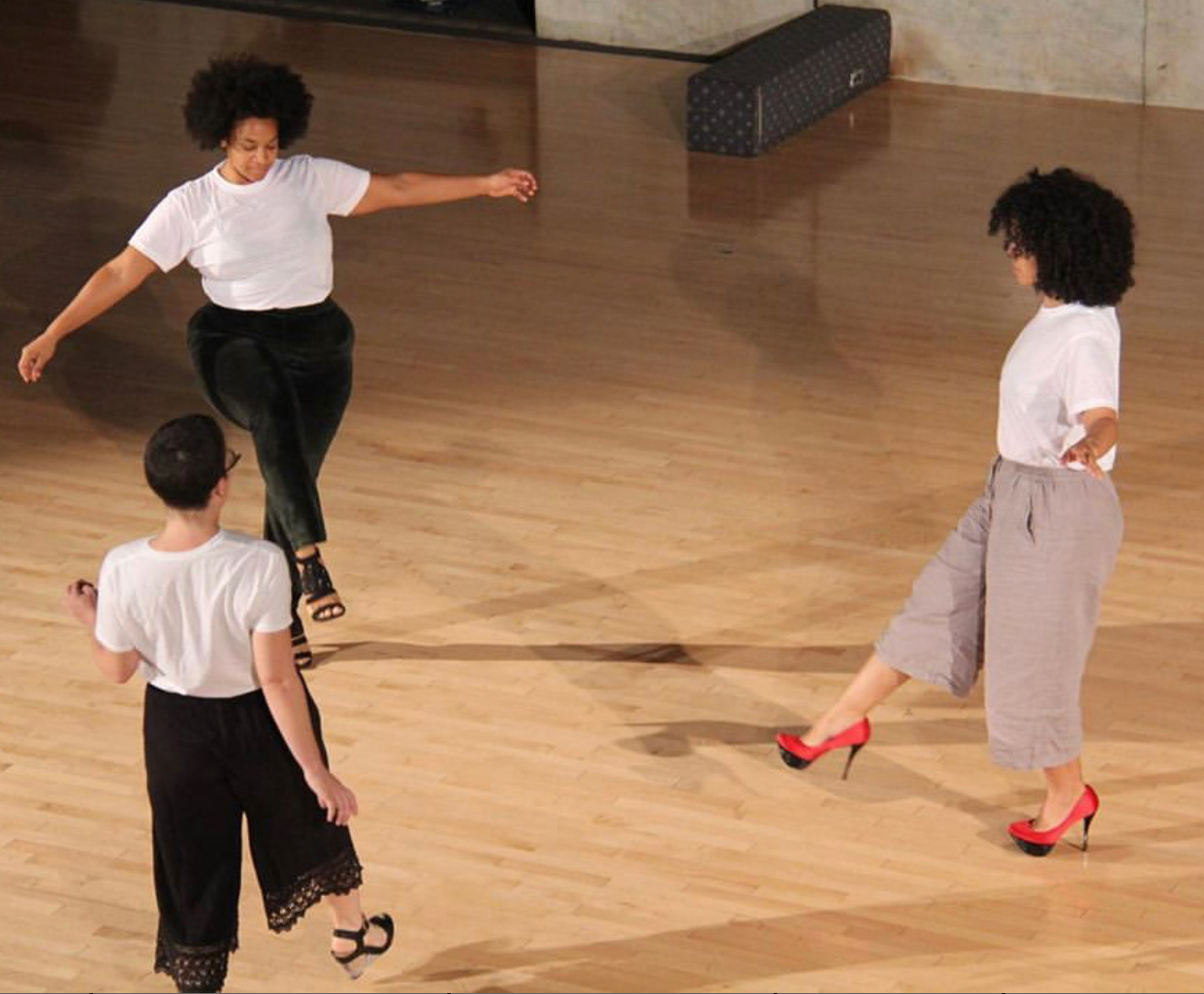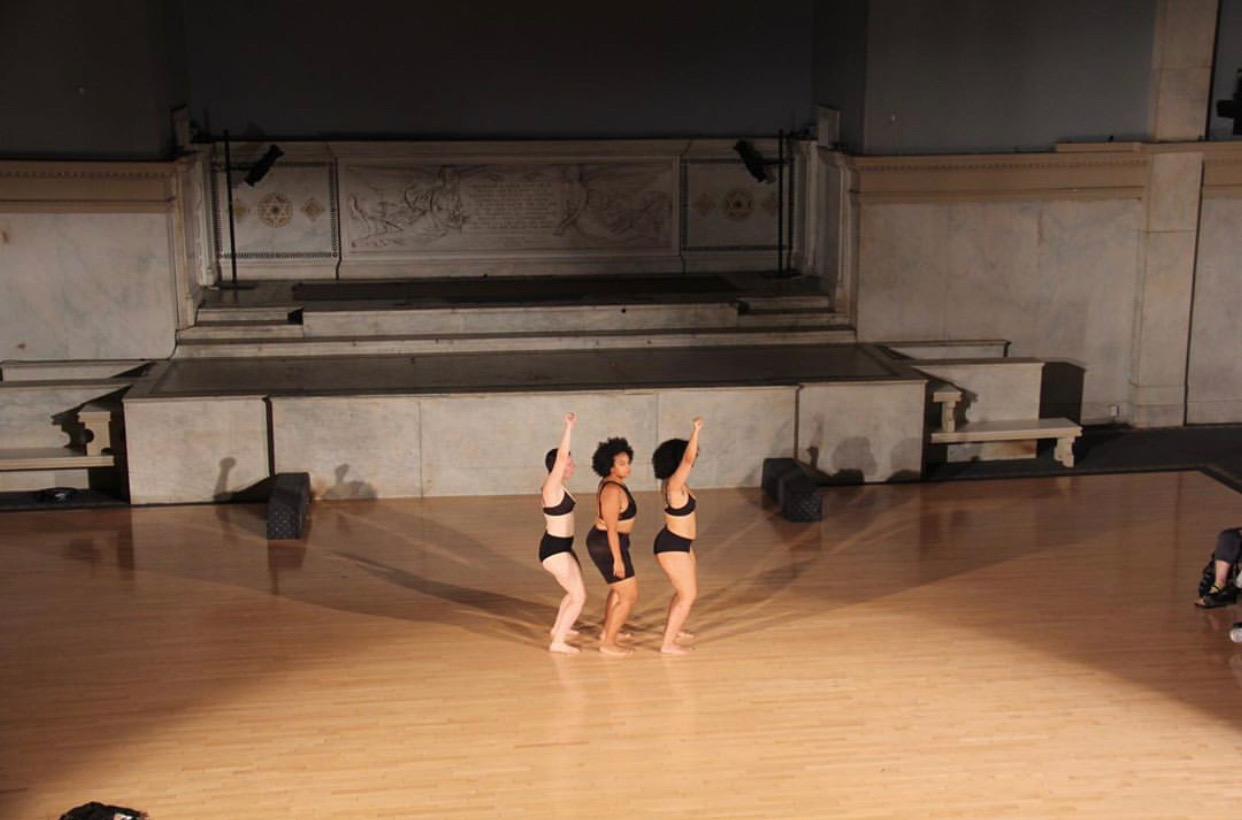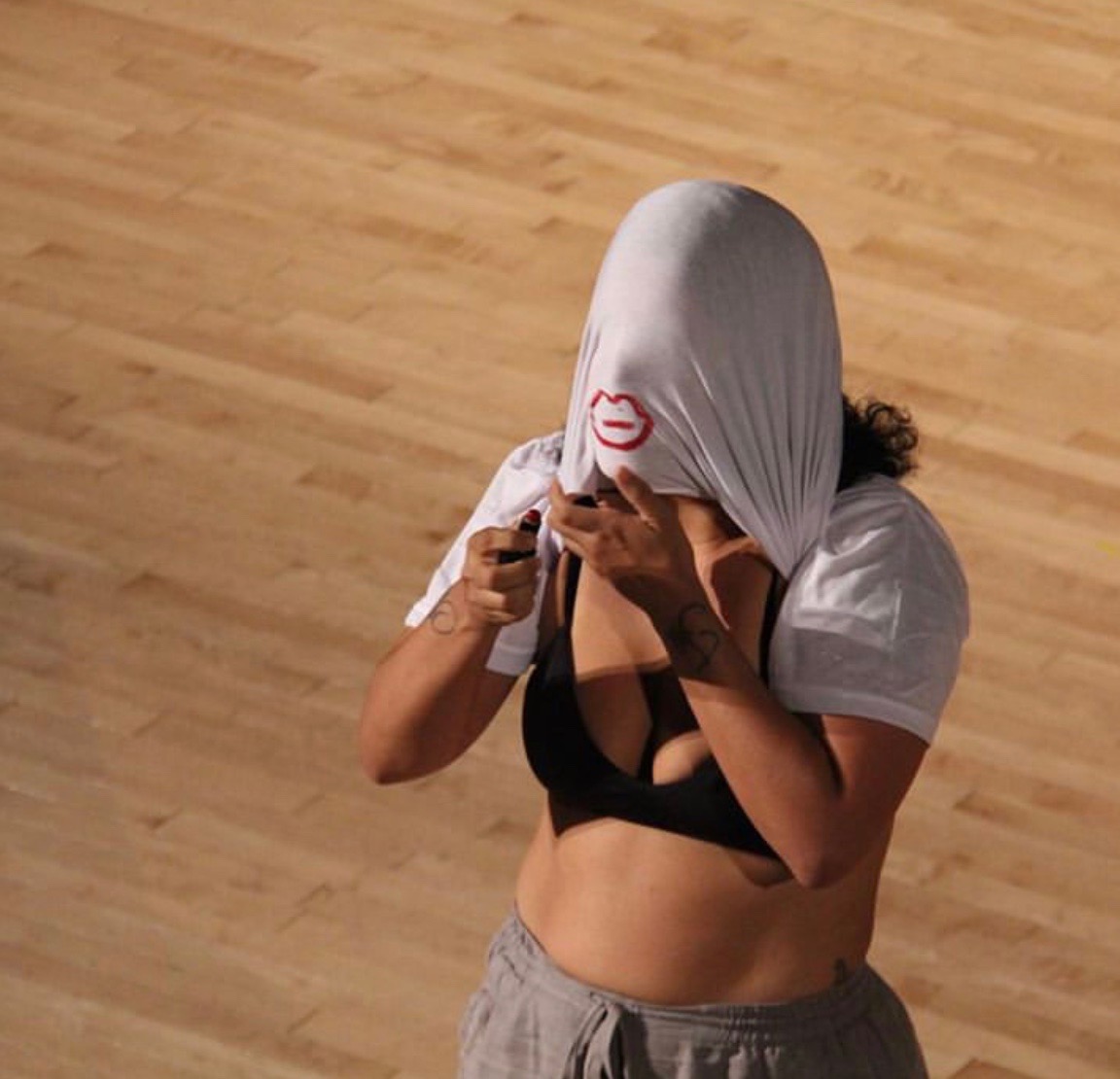 Awilda Rodríguez Lora
is a performance choreographer. She challenges in her work the concepts of woman, sexuality, and self-determination. These concepts are explored through the use of movement, sound, and video as well as through literal instantiations of an "economy of living" that either potentiate or subtracts from her body's "value" in the contemporary art market. Born in Mexico, raised in Puerto Rico, and working in-between North and South America and the Hispanic Caribbean, Rodríguez Lora's performances traverse multiple geographic histories and realities. In this way, her work promotes progressive dialogues regarding hemispheric colonial legacies, and the unstable categories of race, gender, class, and sexuality. Rodríguez Lora has performed at Brooklyn Museum, Bronx Academy of Arts and Dance (BAAD), New York University, the Art Institute of Chicago, Columbia College Dance Center, and the University of Michigan (Ann Arbor), among others. Her solo work has been recently featured at DEFORMES Performance Biennale (Chile), Posta Sur Performance Encounter (Chile), Independence Dom (Dominican Republic) and the Miami International P erformance Art Festival (USA).
Alejandra Maldonado-Morales
is a well-rounded theatre person; experience in stage management, performing, designing and, most recently started working in the field of direction. Some selected works as a performer include: The Marquis De Sade is Afraid of the Sea (Casa Cruz de la Luna, Intar-NY), Hagiografias (Casa Cruz de la Luna, CBA-PR), 48 hours in… The Bronx (PRTT-NY), Venus y el Albanil (Casa Cruz de la Luna, Loisiaida Center-NY), El Guante de Garuda (Casa Cruz de la Luna, NYTW) & Lecturas de La Mano, Theatre for the New Cities-NY).
"In Heaven
Everything is fine
In Heaven
Everything is fine
In Heaven
Everything is fine
You got your good things
And I've got mine…"
Lady in the radiator

Lydela Nonó

(1979) es una artista multidisciplinaria, feminista y activista que vive en el barrio San Antón de Carolina en Puerto Rico. En el 2008 decidió iniciar una carrera artística por su cuenta sin tener entrenamiento formal en alguna disciplina de las artes movida por una pasión innata por el teatro. Actualmente es co-creadora del Colectivo Las Nietas de Nonó junto a su hermana Michel Nonó y como parte de ese colectivo ha sido recipiente de los premios United State Artist Award (2018), The Art of Change from Ford Foundation (2017), y el Global Arts Fund de Astraea Lesbian Foundation for Justice (2017). Con Las Nietas de Nonó, Lydela ha presentado su trabajo artístico en Puerto Rico, República Dominicana, Haití, Cuba, los Estados Unidos, Inglaterra y Alemania. Ha trabajado como actor en una pieza dirigida por el artista Director de Teatro Aravind Adyanthaya, y ha bailado en las obras de los coreógrafos Javier Cardona y Nibia Pastrana. Le provocan; memoria, montaña, misterio y lo que se mueve internamente en su ser. "Me bebo el mar en un galón de agua..." -LN